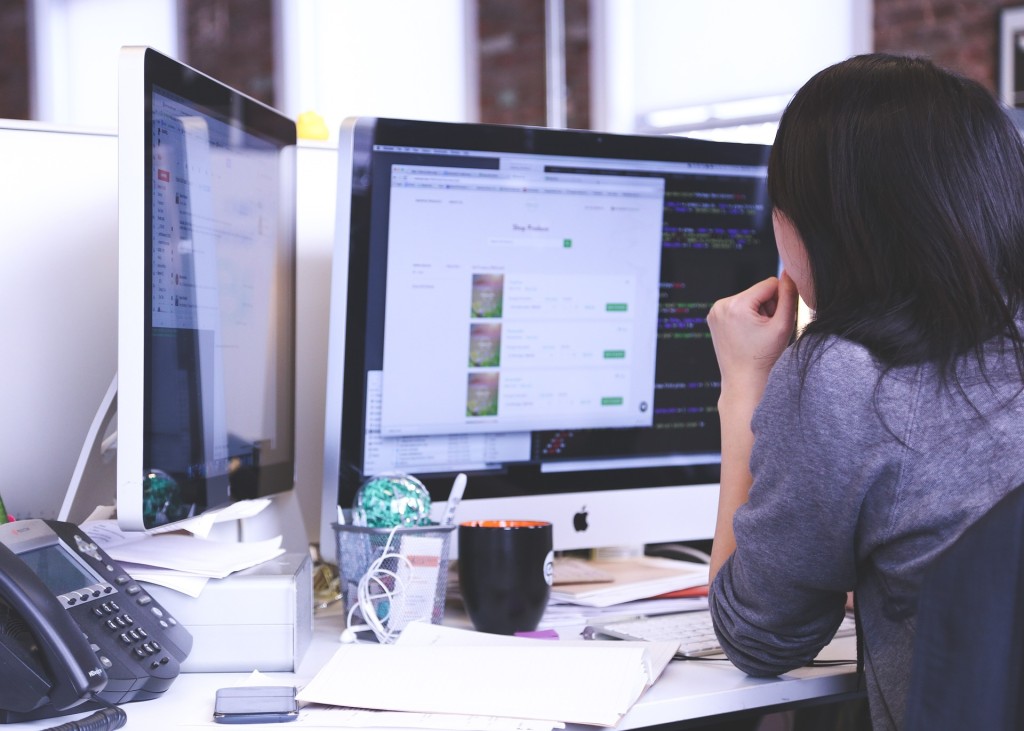 Meet the digital marketer. She is dynamic, trendy and always up to date with what's going on in the digital world. If she isn't, then she's sure to fall behind and lose track of her customer. Will that be you?
The digital marketing industry is both dynamic and complex. It's also quite exciting for those early adopters of these modern trends as methods can change at the drop of a hat.
Every year, new software, new hardware, new companies and user preferences dictates a wide range of sweeping changes which can either be ignored or adopted by businesses all over the world. Those who adopt new marketing strategies earlier have a great appeal to new markets and their current customer base and it can cement their reputation as the industry leaders. However, those who lag behind stand to miss major opportunities as we've seen with many brands out there – no need to name names here, we can all think of one or two to use as examples of what not to do.
So, here it is. 2016 looks upbeat for digital marketing and these trends are most likely to shake up the advertising landscape, therefore making it important to have them included in your budget.
Super Live Streaming
Yeah yeah, we heard this during 2015 too but seriously, In 2016, there will be a huge obsession with live social and streaming. You can see it happening now – facebook's in the game with their "live" streaming feature and even David Beckham "launched" one (It's called MyEye if you wanted to know).
There will be more apps that will help keep users at events as much as possible. While Facebook is still a fantastic choice for many, it still doesn't match the quality features that the live streaming apps out now have.
Innovative Publishing Platforms
Instant articles will come up to make a huge statement in the online publishing world in 2016. Existing platforms will also work tirelessly to ensure that they keep existing customers while also attracting new ones. Platforms will be gearing towards more story content. Telling the real story will be the way it goes.
Mobile Will Fully Dominate Desktop
Every year industry folk say, "This is going to be the year of mobile" so I know what you're thinking, "oh dear, she's going to say that again". I'm not but let me tell you this, in 2015 it was an incredible year for mobile because mobile traffic surpassed desktop traffic in more than 10 countries. Google also released an algorithm update which helps in ensuring that sites that are not mobile optimized were phased out. This is a clear sign about the side that Google will most likely be on. This means that mobile driven mobile marketing will be the way to go.
Rise Of A New Kind Of Optimization
Unlike in 2015 where PPC and SEO were the most popular strategies for enhancing the visibility of your website, 2016 is most likely to see a new kind of optimization from digital assistants like Siri or Google Now. It's essential to ensure that important information about your business is readily available to the assistants rather than just trying to funnel people to your website via ads on search engines. So, get your SEO up to scratch so that your little digital assistant can find you when others search your keywords.
Video Advertising Will Start Dominating
While video advertising isn't something new, the year 2016 will be something quite different because Google is getting ready with SERP-video advertising. This is a clear sign that advertisers are now accepting more video ads online and if this continues, we are most likely to see video ads in places that you least expect.
Emergence Of Virtual Reality
There are different virtual reality devices that are planned for release in the next few years and a few of them are dedicated for gaming while others are there to help you open your mind for the future tech or just a new way to watch a film; the real techno-bods don't need a reason to adopt a new device early on.
These online marketing trends are expected to feature prominently in 2016 so marketers need to plan for these kinds of new tech and include them in their budgets.
More Security For Apps
There were several privacy scandals that were reported in 2015 and one of the most publicized one is the Ashley Madison Scandal. It was not until then that users began knowing how important the privacy and security of their data is. Due to this, new platforms will have to make promises to their customers about keeping their data private and living by them. You will find that even a casual hack can be life ruining.
Make sure to follow new trends but not to base your whole marketing strategy around the trends only. Dotting them in and planning for new pop-up trends can help you in the short and long term, just pick wisely – will it fit your brand?