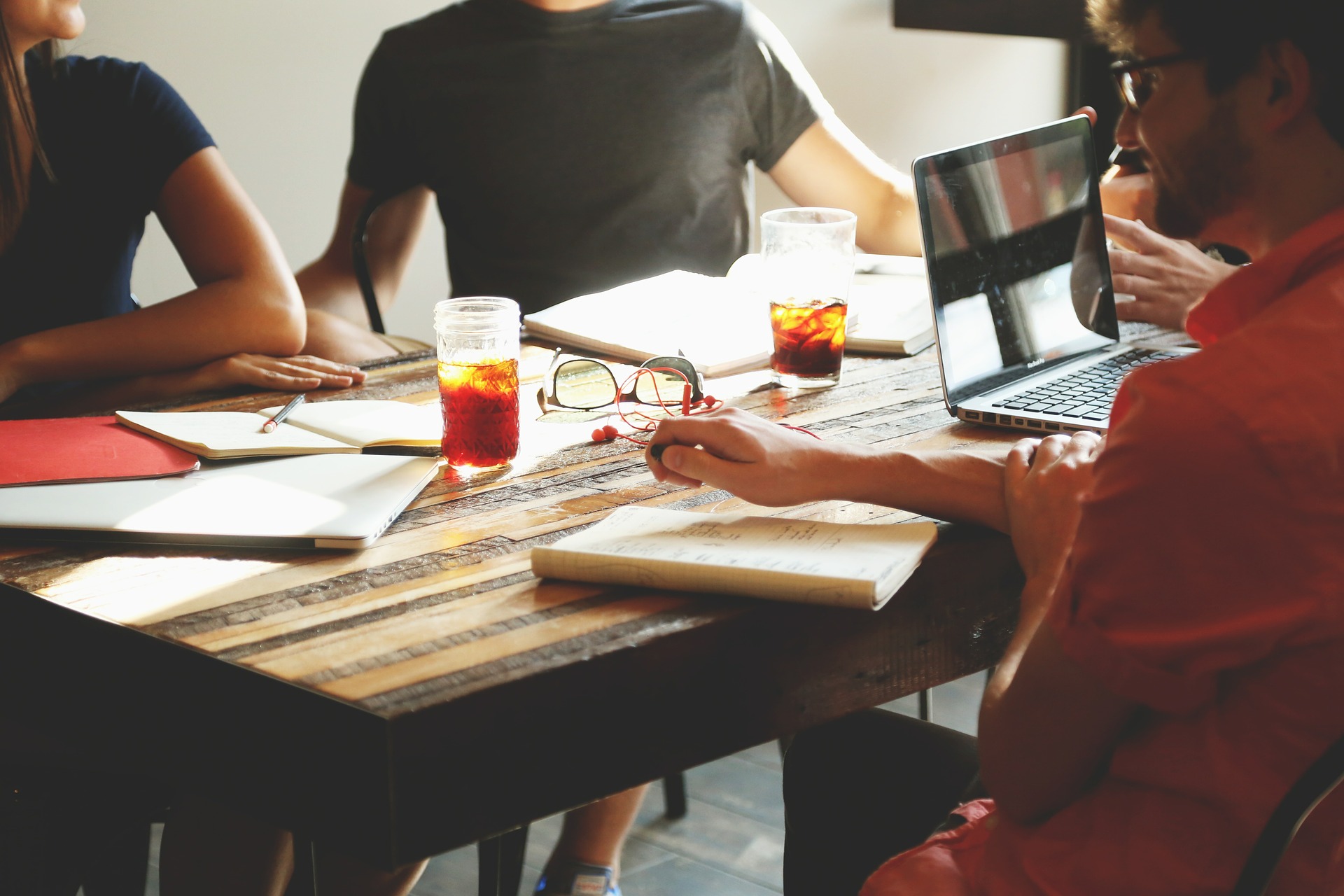 If you feel like more people these days work for themselves than ever than you are right. More and more people are becoming freelancers or going down the bootstrapped startup founder route, but what are their options for a space to work from? Many people are either working from home, heading to their nearest laptop friendly cafe or going to coworking spaces. The seemingly endless options are looking good for those going it alone.
Sharing is an option?
If a coworking space is an option for you or your team then here's some good news! Reports have shown that those that do work from one of these trendy new coworking spaces report a higher level of success that is way beyond what most entrepreneurs in conventional office environments report. Is it something in the water they're serving or maybe it's the free beer? Who knows what the factors to success are but all we know is that it works.  While this concept is something that was unheard of less than 5 years ago, it's a clear sign of a developing trend in the working world and sharing your space with others simply works. The proof in the pudding is here, 40% of America's workforce will be freelancers by 2020. If that doesn't convince you, I don't know what will?
Why does it work? Let's explore it together.
Who works there?
These ever-popular membership based workplaces like WeWork accept just about everyone who is in need of a working space and who can raise the required fee to have a spot. From architects, web designers, writers and fresh out the box startups, you will find them working in a shared, communal spaces. It's such a new concept but it works. The Gossip Media team are based at WeWork in Tel Aviv and after the first day alone, we felt the serious benefits and its potential for increased success by just being in this atmosphere.
The vibe just works.
Those professionals that do use coworking spaces bring their entire selves to work. There's no holding back and they don't have to wear a fit in work persona; hence they can afford to live a carefree life as what matters to them most is their ability to meet their targets. Whether it's a midday gym session or taking an extra long lunch, it's ok as long as you reach your goals or targets.
The diverse backgrounds of every "member" in the office offers a unique skill set that can benefit everyone in the coworking space.
While those using coworking spaces value this level of autonomy, they also structure their professional lives in diverse ways while also developing a level of discipline that does more than just motivating them.
Availability dialed up to 24/7
Most coworking spaces are accessible 24/7 therefore making it the most ideal space for professionals who handle deadline oriented projects or entrepreneurs who can be found to work through the night to get a product ready for an investor. The benefits can be that you can take a longer break in the day to hit the gym or get some errands done.
Coworking spaces offers a fantastic working environment and because they have helped the users enhance their productivity levels, given them a space to work from with a relative low fee and high flexibility. The environment is more casual and abuzz with activity and can help get work done in a trendier environment and who doesn't want to feel trendy?